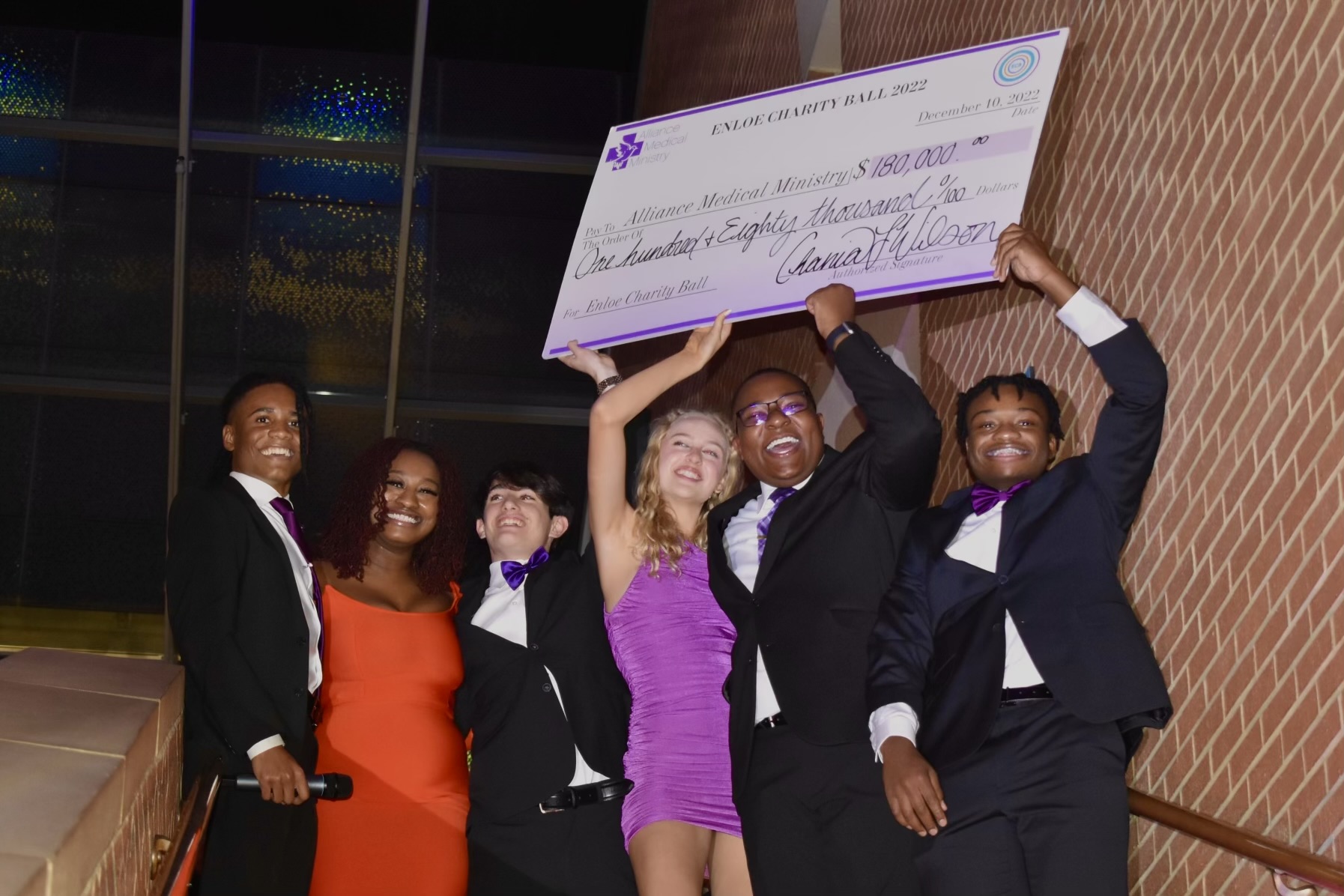 We're thrilled to announce that with your support, Enloe Charity Ball raised $180,000 for Alliance Medical Ministry! After rigorous months of planning, fundraising, and volunteering came to an end on Saturday, December 10th, we surpassed our goal in contributions towards expanding equitable access to holistic care in Wake County. 
Thus far, Enloe students have volunteered 700 hours through Alliance Medical Ministry by assisting in the farm, aiding in volunteer communications and helping patients directly through clinic programs. This is the most hours volunteered by any ECB beneficiary to date. Every single donation and act of service was a crucial step in creating an #allianceforall by #expandingaccess for the families served by Alliance Medical Ministry. 
You were an integral part of this journey, and we couldn't have done it without you. With your support and constant encouragement, we were able to fulfill our promise to an organization that is both so deserving and extremely necessary to aiding in post-pandemic normalcy. Thank you for being alive with purpose and serving your community. 
Sincerely,
Enloe Charity Ball Representatives
We believe in a society that validates youth as capable of creating change for generations to come. We believe in a conversation embraced by inclusion and possibility. We declare our stories are just beginning.