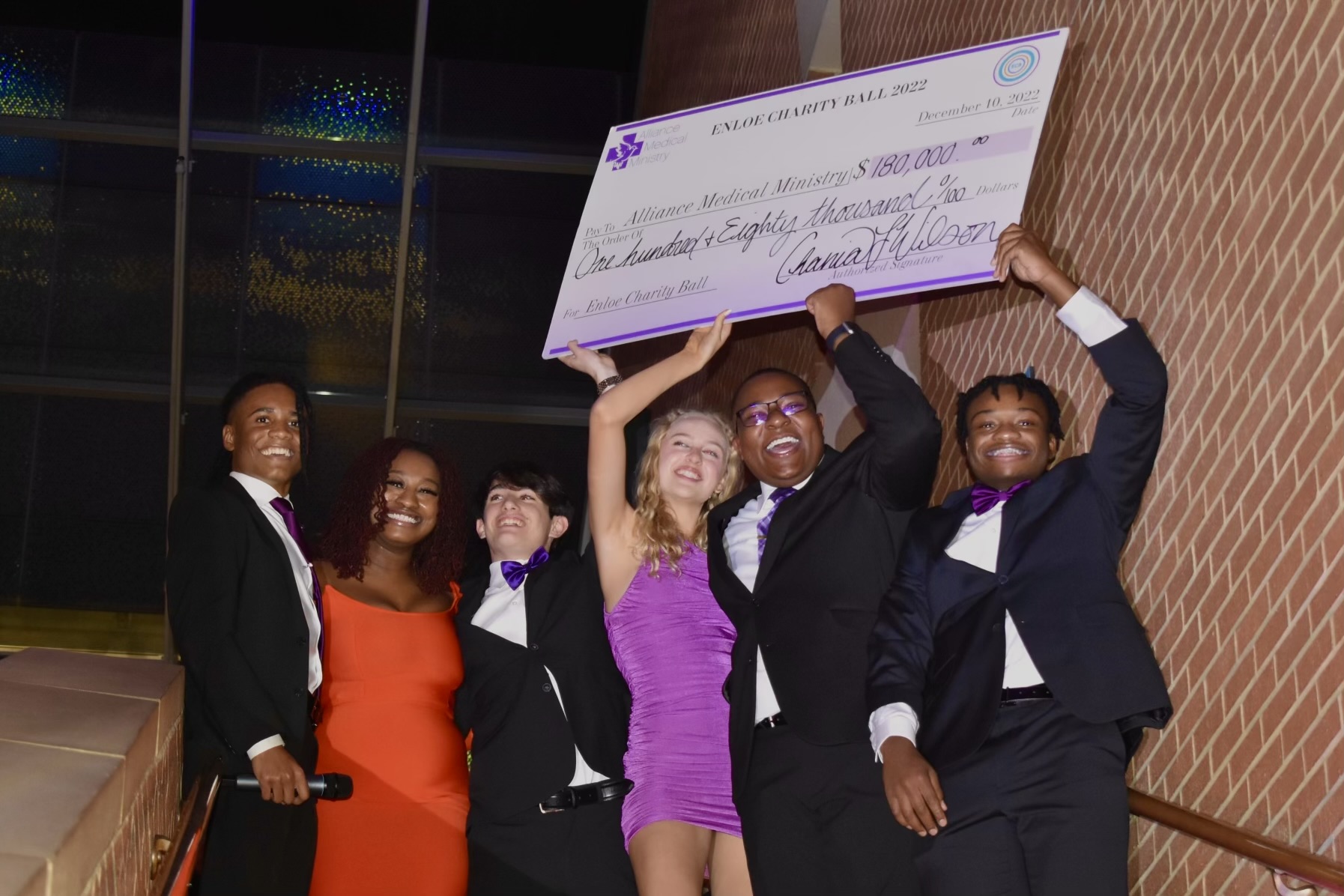 2023 Partnership Application
For 17 cycles, Enloe Charity Ball has raised funds and awareness for the work of nonprofits serving the greater Enloe community. Our student-led efforts have raised over 1.5 million dollars for 14 area nonprofits, each of which is selected through an annual grant application process. While the grant size varies based on the collaborative fundraising efforts of our students and the selected charity, grant size over the past three years has been between $160,000 and $207,000. Enloe Charity Ball grants are unrestricted but will require a brief grant report after one year of fund dispersal.
Eligible Enloe Charity Ball beneficiaries must meet the following criteria:
Be a 501(c)3 nonprofit in good standing or

Have already applied for 501(c)3 status
Be fiscally sponsored under a 501(c)3 nonprofit in good standing (please list fiscal sponsor in LOI)

Serve the greater Enloe community
Have the capacity to offer Enloe students meaningful volunteer opportunities during the engagement period (October 2023 to Spring 2024)
Enloe Charity Ball is unable to partner with organizations with missions focusing on direct religious ministry, suicide prevention, or political advocacy.
The 2023 Enloe Charity Ball application process will include a required Letter of Interest. Past beneficiaries are welcome to submit a LOI.
Your letter of interest should be no more than one-page typed (single-spaced, 11-point font) on the organization's letterhead; the letter should be signed by the organization's chief executive officer or equivalent. Letters should address the following:
Describe your primary mission statement and values.
Describe your current and prospective impact in (or with?) the Raleigh community, and how the grant will advance your goals.
Describe how you will establish a relationship with the Enloe student body.
What volunteer opportunities does your organization offer?
Submit a pdf of your letter of interest to [email protected]. In your email, please include your organization's point of contact for future correspondence.
Letters are due no later than 11:59 PM on April 8, 2023. Organizations will be contacted by April 25, 2023 to be invited to submit a full application.
If you have any further questions, please contact the Director of Enloe Charity Ball Fund Chania Wilson [email protected]
Timeline
March 3 – April 7, 2023: Letter of Interest Period
April 14, 2023: Invitation to eligible applicants
April 14, 2023 – May 12, 2023: Application period
June 2023: Selected beneficiary notified
August 2023: Beneficiary announced to public
December 17th, 2023: Charity Ball
 **Dates subject to change
We believe in a society that validates youth as capable of creating change for generations to come. We believe in a conversation embraced by inclusion and possibility. We declare our stories are just beginning.